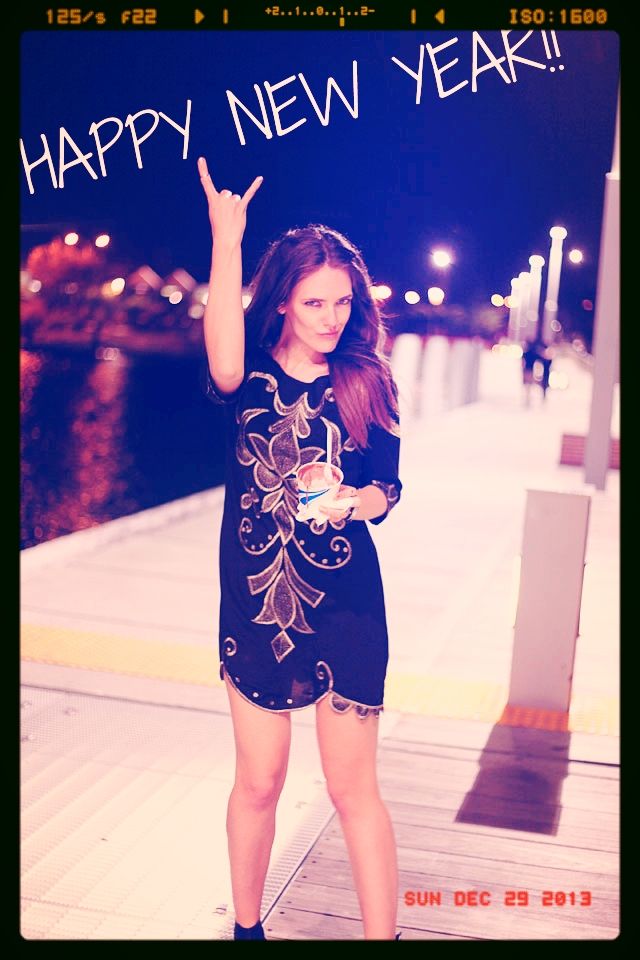 2013 began for me with kind of a plan. Then of course as it always does, life got in the way. After soaking up the sun and spending as much time as I could with Mario and friends in January, I returned to Adelaide for a six month stint. I remember crying for most of February. Despite working in my field on a good gig, even though I had been given more to do for myself this year, my heart was not in it as much as it had once been. The Adelaide Cabaret Festival is truly a stand out Festival, which draws some of the most interesting talents from around the world. With Kate Ceberano and Torben Brookman at the helm the Festival has gone from strength to strength. In working at the Adelaide Festival Centre I was fortunate to work with and befriend some wonderful and colourful characters. Although I do not expect to wish to return to Adelaide to work again, I will hold onto the experiences and think back on them fondly.
As soon as Cabaret was over, I had planned to work a little and save to relocate to London for work.
But the idea of leaving my partner Mario was something I could not bare. So, with my possessions either given away, sold off or boxed into storage, I headed to Perth to spend time with him, and friends.
As Perth is still riding the mining wave, the fashion scene keeps us busy enough- without becoming over the top. I am very happy to have made a group of friends whom I can turn to at various fashion events and laugh about all of its ridiculousness. Finding grounded people in this 'fashion' world, even from predominantly a consumer base, is not always easy. The number of events I have gone to and wished I had made other plans have lead me to be a little choosier, but I will say that with every invitation I am thankful to be thought of. Designers and retailers in Australia work very hard to generate products, find clients and compete in the retail environment particularly with international online sales. I have been fortunate to meet some encouraging designers, and have the utmost respect for their efforts. I will always love Australian designers, it has been a sad year to see so many finish up with their brands. There have been a number of notable newcomers whom I have coveted and happily road tested, and yes, of course I too shop online.
My own style has changed in the past year to become simpler, as I shed most of my prints and colourful items. (I gave myself a year to wear the neon items I had bought, then happily sold them on eBay) I do have a few key printed / coloured pieces but I try not to over wear these as I inevitably get sick of them. Moving states each time allows me to clear out and get rid of pieces whilst reaffirming what goes into this capsule collection. I will say that when I first got back to Perth I had one suitcase to my name, but imagine it would now be closer to one and a half (despite my recent eBay efforts). I could blame this on packing for winter, and having few summer items, or blame it on working with friend and stylist Mikey Walton who always seems to have cool items left over from shoots (luckily I fit into these!) or it could be that I have accumulated a few more pairs of shoes.
In 2014, I may even buy a new handbag… and hardly any shoes… :)
The rules still apply though- only buy it if it goes with a heap of other things, is of good quality, fits properly, is easily washed, will not 'date' in a year, and I have to LOVE it.
Over the past few months I have been heavily reviewing this blog, its content, my relationship with it and its readers, where I would like to take it and of course the name. The name part is the trickiest. I chose the current one without a plan to do much more than blog once or twice, then never really found the right name to reflect what I was all about. I don't always talk about fashion in my everyday life- I tend to get that out of my system here, so I am keen to reflect on my other interests in future. While all of this is a work in progress, stay tuned, and I will let you know once I am ready to relaunch new name, look, probably domain and format.
A special thank you to everyone who has made this such a fun year. Despite my moving, unconventional nature, I am thankful to live happily, to accept and practice patience at the same time as develop my ambitions and give back the love I get to others. I am also thankful of the patience and understanding demonstrated by my family who live without my presence a lot, and the continuing support of my friends locally, nationally and internationally. I miss time with each and hold them in my thoughts and heart. I am thankful to all of my readers, their comments, return visits and patience while I reboot in a new direction.
Thank you for the time and efforts generously given by the photographers who have kindly shot with me this year, namely, Mario Recchia, Benjamin Galbraith, Heidy Saeran, Donna Dee, Emma Robinson, my Mum (three times! and she did a great job!), James Witty and Laura Liy.
Thank you to all of the PR agents, stores, designers and volunteers who have invited me to attend shows, sent me products to review and shared this blog.
I wish everyone a wonderful New Year and excellent start to 2014.
If you have any requests of what you would like to see me write more about in 2014, please let me know by commenting below or emailing me.
xx Jenelle